Cape Academy of Performing Arts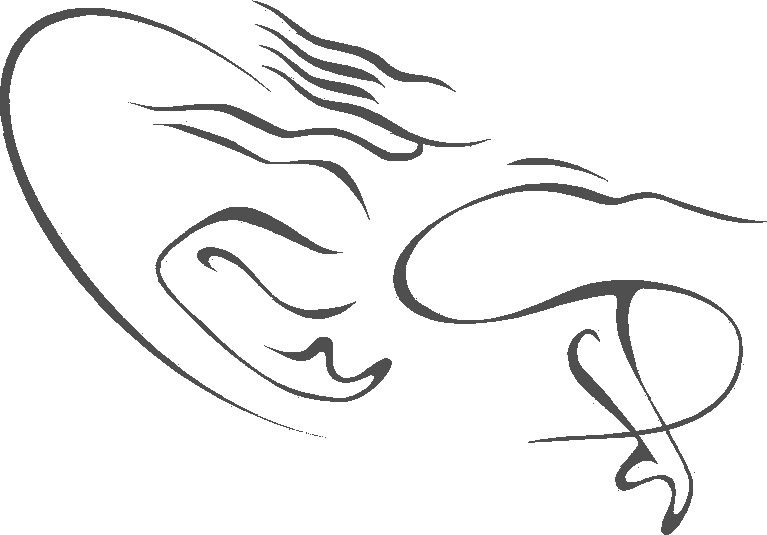 Alumni
Mthuthuzeli November (2014 Graduate)
2 x Gold Medallist, Cape Town International Ballet Competition, Contemporary Dance Category
Scholarship: Central School of Ballet, London, UK
Ballet Black (UK)
"As a young man from Ashton, a small rural town in the Western Cape, moving to Cape Town to study at the Cape Academy of Performing Arts was the biggest decision I have ever had to make. I had little knowledge in dance when I was awarded the scholarship to attend CAPA and I'm so privileged to have been given the great opportunities to learn not only in dance but in other forms of the performing Arts. The education I have received has made me who I am today."
Alice Godfrey (2012 Graduate)
National Ballet of Canada School
"I joined CAPA at the tender age of nine; a critical time for a little bony-legged creature to program her limbs and discipline her mind. There was no better place for me (in the world I think) than CAPA. Ms Turner commits her entire being to providing opportunities for young talent. Over my 10 years spent at CAPA I was privileged to work with incredibly influential ballet masters, international choreographers, countless artistic exposures and trained in a spectrum of techniques that built a solid platform upon which I can stand sure-footed today as a working professional. A pool of knowledge from which I steal sips every single day. Not only in a technical aspect, but also a wealth of practice overcoming mental challenges - And for this I am eternally grateful."
Thami Njoki (2014 Graduate)
Johannesburg Ballet
Fugard's West Side Story
"I graduated with distinction at The Cape Academy of Performance Arts in 2014. As a student at CAPA I have gone through each and every emotion that a human body possess because it's so much hard work but it's worth every ache at the end of the day. CAPA is a family that will push you to your limits to make you the best you can be as long as you willing to work, be patient and above it all, listen. I came to CAPA with just Hip Hop and I left as a well-rounded Artist. I had a lot of moments of wanting to give up, mainly because I never thought I was good enough or looked the part, but as soon as I stopped worrying about the person next to me and focused on me and my ability to be the best I can be, that became the turning point. I loved CAPA since I started noticing improvements and never looked back.
With CAPA there's always something to look forward to, I think that's one of the things that made me improve so much. The constant drive, whether it's performing with the CDC (Cape Dance Company) or a student show you are constantly working towards something and to your bright future. It helps to have such an inspirational woman who settles for nothing but the best. Ms Turner, Director of CAPA and Artistic Director of CDC made me who I am today. Her love for dance is remarkable. She always wants the best for her students, constantly networking overseas to provide the most opportunities she can. She's truly a legend of Dance in South Africa. CAPA is indeed a fire house in Africa and across the world."
Ipeleng Merafe (2010 Graduate)
Dada Masilo's Afro-Contemporary production of Swan Lake and Carmen, touring worldwide
"During my time at CAPA I was given the opportunity to hone my skills as a theatre performer and gain theoretical knowledge on all aspects of theatre, both in the foreground and behind the scenes. I had the opportunity to work with a brilliant team of professional teachers, choreographers and coaches (local and international) with first-hand experience in the theatre industry. The Full Time Course was an enjoyable period where I grew into a versatile, disciplined and inspired young performer."
Martin Harding (2012 Graduate)
Bovim Ballet
Underground Dance Theatre
Cape Dance Academy
Pet Shop Boys Musical 'Closer to Heaven' performing at London's West End, UK
Priscilla Queen of the Desert, UK and European tour
"I started dancing with Ms Turner at the age of eleven, initially with Modern classes and over the years joining Horton and Ballet.
After finishing Matric (high school) I felt the only logical next step for me was the 3 year course at CAPA. We dove right into the deep end and began with a three day workshop run by industry professionals. This continued throughout my training and we had the opportunity to work with many different and influential people in the Arts both in South Africa and abroad (particularly as I was afforded the opportunity of working in the Cape Youth Dance Company and later the Cape Dance Company).
We learnt just how much hard work, energy and discipline was involved in putting together productions - many of which we did in varying genre's from drama and physical theatre to musicals and dance. We were also given the chance to tour these productions, particularly to the National Arts Festival in Grahamstown. This was always a highlight of the year as there are so many fantastic productions to see and squeeze into our tight schedules between shows and promoting (another invaluable skill we had to pick up).
Upon graduating and entering the professional arena, I felt prepared and confident walking into auditions whether I had to sing, dance or act, thanks to my teachers and coaches at CAPA. I also realised very quickly how well prepared I had been for tough rehearsals when I was offered a contract with a cruise line and we learnt three shows in three weeks. I was ready to spend my evenings recapping the day's work so that the next day I was on top of it and could move forward. These are the kind of lessons I had learnt from CAPA under the guidance of Ms Turner.
After several other contracts in South Africa (for Bovim Ballet, Underground Dance Theatre and excitingly as a professional member of the Cape Dance Company) I decided to move to London. This has been another huge learning curve for me but the teachings of CAPA are with my every step, line or note I dance, act or sing!"
Martin recently performed in the first London revival of the Pet Shop Boy's musical Closer to Heaven at the Union Theatre. He is now touring the UK and parts of Europe in the musical, Priscilla Queen of the Desert.
Londiwe Khoza (2014 Graduate)
Scholarship, Central School of Ballet, London, United Kingdom
Cape Dance Company, Soloist
Joburg Ballet
"Deciding to go to CAPA was the best decision of my life. Not only did my time there give me the tools I needed to excel in the professional world, but it also taught me a great deal of life lessons. I will forever cherish the incredible faculty that walked with me every day for three years. CAPA truly is a family."
Asisipho Malunga (2014 Graduate)
Freelance vocalist
"My time as a CAPA student is one I'll never forget. From the early mornings to the late evenings spent working harder than anyone (because that's what we do). The four years I spent as a student taught me self-discipline more than anything. That through hard work, determination and an energy drink or two, anything is possible. The time you spend working for hours and hours at a time is time you'll never regret. Laugh and sweat but have fun while you're doing it. Most of all learn and watch always. Always be hungry and take every opportunity given to you with both hands and feet."
Cara-May Marcus
Complexions Contemporary Summer School, USA
Donald Byrd's Spectrum Dance Theater, USA
Inala – A Zulu Ballet, United Kingdom and international tour
"It is incredibly special when a decision to take up dance results in a 17 year bond to be formed. I feel so privileged to have attended an organisation that goes above and beyond to provide the very best for its students. The support and guidance from the faculty was remarkable and I graduated from CAPA having obtained lifelong mentors and friends.
The quality faculty equipped me with an abundance of tools enabling me to enter the professional world as prepared as I could have ever been. Having been a part of the organisation for such a great length of time I think it is safe to say that they are family and no matter where I am in the world CAPA will have a very special place in my heart."