Cape Academy of Performing Arts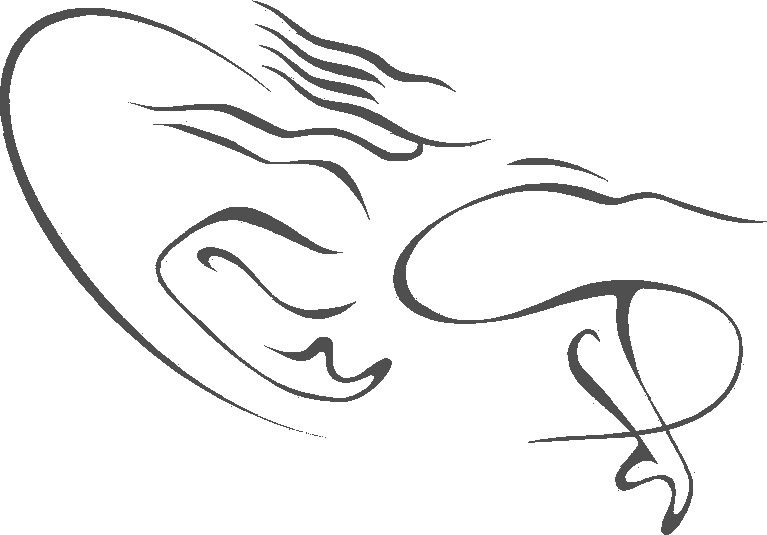 Reviews
​
ELLIPSES
​
National Arts Festival 2017, Grahamstown
Dates: July 2017
Venue: Centenary Hall
CUE Digital July 2017
By Sarah Yates
​
This eclectic blend of dance and theatre spanning multiple genres and languages forms a statement on the inadequacy of modern communication. Through a series of pieces effortlessly strung together, this piece showcases a large and diverse cast of young, talented performers.
​
​
ELLIPSES
​
National Arts Festival 2017, Grahamstown
Dates: July 2017
Venue: Centenary Hall
The HERALD July 2017
By Ann Knight
​
'ELLIPSES' WORTHY OF MORE AWARDS
"Life is a series of ellipses, a series of pauses and waiting in space. Ellipses explores dance, text and a language somewhere in between the three dots."
This fascinating work of dance, language and song takes one on a journey into a new era of understanding, where life can fade and return, where sound is here then gone.
The music can be harsh and discordant, aggressive and mechanical; and then, in another breath, beautiful and lyrical.
​
The dancers weave their patterns – part and come together, love and separate. One moment they flow like the ocean and next they are mechanical, like automated dolls. All brilliantly executed.
However, none of this could be accomplished if the dancers were not all trained to perfection. Not only in dance, which is precise, balanced and stretched, but in voice and speech.
​
This type of entertainment keeps you on your toes waiting for the next moment.
The final number to M5 Mexican Brass is full of fun, laughter and cheek, with fast and nippy dance routines.
​
Turner and her company never fail to excite. They are always refreshing and new, bringing something different.
​
This company won a Standard Bank Ovation Award if 2013 for BitterSweet, and in my opinion they should receive another award this year.
​
​
JILTED
National Arts Festival 2015, Grahamstown
Dates: 3 – 6 July 2015
Venue: Centenary Hall
CUE 50 Words
By Tinika Nuen, Cue, July 2015
A hybrid performance of drama, acapella and diverse dance styles that explores and indulges in the painful connection within relationships. Taking the title's definition, these artists redefine the altar motif, intense choreography matched with soft moments will pierce the hearts of the audiences, as they feel the dancers' conflicting emotions.
JILTED
National Arts Festival 2015, Grahamstown
Dates: 3 – 6 July 2015
Venue: Centenary Hall
By Heather Cameron, CUE, 5 July 2015
As the audience enters Centenary Hall, a spotlight is trained on a standing figure wrapped in white tulle at centre stage. The house lights dim, music builds, and the figure unwraps himself. As he emerges, the tulle is laid out behind him: a makeshift altar. The stage is set for Jilted.
The multidisciplinary production is one of this year's presentations from the Cape Academy of Performing Arts. By using the premise of being left at the altar, Jilted depicts the joys, fears, and difficulties that accompany the complexity of love and commitment.
At first, Jilted explores head-on how it feels to be ditched on what could be the most important day of a person's life. From here, the narrative weaves through a variety of stories from both women and men, focussing on themes from war, to being rejected, and whether lovers can wait for each other.
Co-director Debbie Turner describes how a huge inspiration for this production was our generation's idea of a disposable world where commitment has become unfashionable. "[In Jilted] we refer to how in the past, people said 'If something broke, we fixed it,'" says Turner. "Jilted looks at the value of love and commitment."
The choreography transforms as the relationships do: from being fluid and light, reflecting love's early moments, to turning repetitive, static and almost tortured as problems arise. We become increasingly uneasy as these stories progress, fearing an unhappy ending. But Jilted culminates in the reconciliation of couples, and the audience is given a sermon on what it takes to create a winning love combination.
The production consists of eight parts, all primarily showcasing dance. This talented group of dancers effortlessly brings the stories to life. The dancing is interwoven with short dramatisations and songs which are used to expand on the relationships portrayed. However, at times these feel like unnecessary interruptions while the audience waits eagerly for the next dance.
One stand-out piece was Brides. Michelle Reid's choreography effortlessly translates a stage full of dancers into a group of disgruntled women bemoaning the men who have left them.
Another is Sunday Sinners, also choreographed by Reid, which comes as an uplifting reprieve at the end of the show, thrashing out the complexities of the stories it tells. The final piece is full of upbeat jumps, leaps, and lifts alluding to a triumph of commitment. This leaves the audience somewhat soothed, knowing that love does stand a chance even if one is left jilted.
Turner hopes the audience leave Jilted reconsidering their connections. "It's about re-evaluating your relationships. It's about reconsidering what commitment is."
JILTED
National Arts Festival 2015, Grahamstown
Dates: 3 – 6 July 2015
Venue: Centenary Hall
Pure Professionalism from Multitalented Dance Group
By Ann Knight, Herald, 7 July 2015
This is the story of marriage and jilted lovers and comes in a series of eight numbers. The cast of mainly students sing, dance and recite, as they are all multitalented.
We open with Down the Aisle, with dancers asking why they shouldn't join the marriage dance.
Brides is very funny, which only Michelle Reid's choreography can produce. The brides, all in lacy Edwardian wedding dresses, are like mad white witches, highly amusing as they have a go at each other.
Here again Debbie Turner has produced a company of highly trained students, both men and women.
We have a scene of something old, something new, something borrowed and something blue. Then four duets, all the girls in different colours, tell of four love stories of passion, betrayal, teasing, and gentle love. The music for each duet, from Bach to Albinoni, reflects the emotion of each couple.
The final two numbers were quite opposite. First we have the red army, khaki clad and rigid of movement and girls in red with equal military precision. Then to balance that, we have chapel music from South Carolina with girls in pretty dresses and hats, singing gospel songs.
However, through all this, we have Reid's clever use of humour.
Turner, who needs no introduction to festinos, demonstrates what hard work, minute attention to technique, and discipline can do for a company.